Canvas Styles
Canvas Choices
Your choice of 1.5" or 3/4" deep stretcher bars.
Canvases are wired and ready to hang.
Rolled Canvas
This option is available for customers who want to stretch the canvas print themselves or plan to mount it in a non-traditional manner.
When you place your order for rolled canvas, please indicate what size stretcher bar you are planning to use so that we can prepare it for you. We would also need to know if you want it prepared with a mirrored edge, colored edge, extended image or a white edge.
By default, if you do not indicate any special instructions, we will add 2" of canvas as a border.
All giclee prints are made using archival, pigmented inks.
Click to Print This Canvas Style
Press
Pricing
for Pricing Information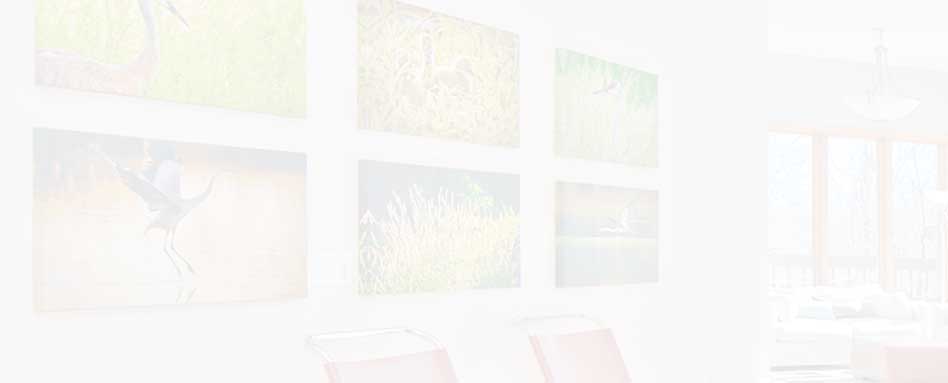 Get Creative With Canvas:
Here are some other ideas to consider.
Tell A Story: Try taking several related photos and join them together on one large canvas to tell a story. If you can't do it yourself, ask us, we'd be glad to help.


Photo Courtesy of Arlene Koziol

Triptych: Try taking your photo and splitting it into three sections. If you can't do it yourself, ask us, we'd be glad to help.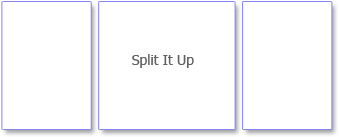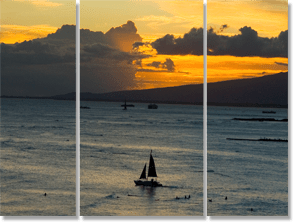 Photo Courtesy of Michael Wicks