Elegance is an especially good watercolor paper for producing vibrant colors and rich, deep shadow detail. It is also heavier than Somerset Velvet.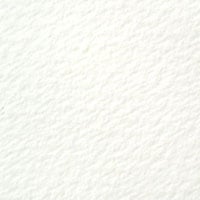 Elegance
100% cotton rag
Acid-free, archival
310 gsm


Actual photo detail of paper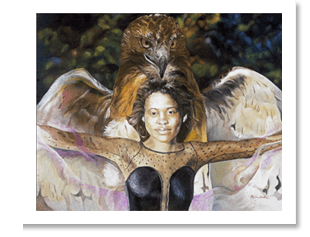 All giclee prints are made using archival, pigmented inks.
Painting by Marlon Banks
Click to Print On This Paper
Press
Pricing
for Pricing Information
Borders
We always recommend adding at least a 1/2" border for prints that will be matted and framed.
You may add borders to your image during the ordering process.
Signing Prints
Some artists like to sign below the printed area to add some value to their prints.
If you are planning on signing your prints, we recommend that you add at least 3/4" below the image. A typical layout for signing allows for at least a 1/2" on the top and sides and 1" on the bottom. You may want to add even more border according to your needs.
You can add extra border to the bottom of your image during the ordering process.

Some Practical Guidelines For Image Sizes:
If you are making your prints to fit in a standard frame with a pre-cut mat, the following is a list of frame sizes and mat openings that you can find at most arts and craft stores.
You should only use this as a guideline since mat openings can vary from manufacturer to manufacturer.
If you are planning to sign your print, then you will need to reduce the image size to accomodate your signature.
The art sizes below assume that the mat opening comes onto the edge of the image with no white border showing.
| Frame Size | Mat Opening | Image Size |
| --- | --- | --- |
| 8" x 10" | 4.5" x 6.5" | 5" x 7" |
| 11" x 14" | 7.5" x 9.5" | 8" x 10" |
| 16" x 20" | 10.5" x 13.5" | 11" x 14" |
| 20" x 24" | 15.5" x 19.5" | 16" x 20" |
| 24" x 36" | 13.5" x 23.5" | 20" x 30" |
| 30" x 40" | 21.5" x 31.5" | 22" x 32" |
If you need custom cut mats, please give us a call or add it during your order.